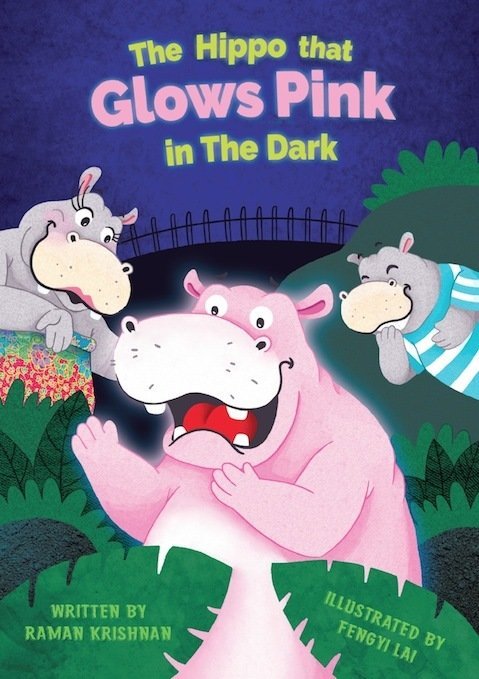 The Hippo that Glows Pink in the Dark
"Grandpa, how did you meet Grandma?" asks Manja the little hippo one sultry afternoon at the Taiping Zoo.
So begins Grandpa's delightful and sometimes tongue-in-cheek tale. The story begins, as all stories must begin somewhere, in Africa. And continues with Grandpa's one shot at fame, although not in the way he intended, and of course, meeting Grandma.
Fengyi's illustrations of the hippos are simply wonderful, whether breakdancing or just having a swim.
This story was inspired by a newspaper report of an incident involving an escaped hippo from a zoo and its encounter with an elderly jogger at the Taiping Lake Gardens.
RAMAN KRISHNAN is a grandfather. He has written and published short stories for adults. This is his second book for children. He also runs a bookshop.
FENGYI LAI comes from Malacca. She loves drawing buildings, especially old design buildings like the Malacca Old Shop-houses, where she grew up. She also loves cartoon and storybooks and enjoys creating stories and worlds of imagination.
---