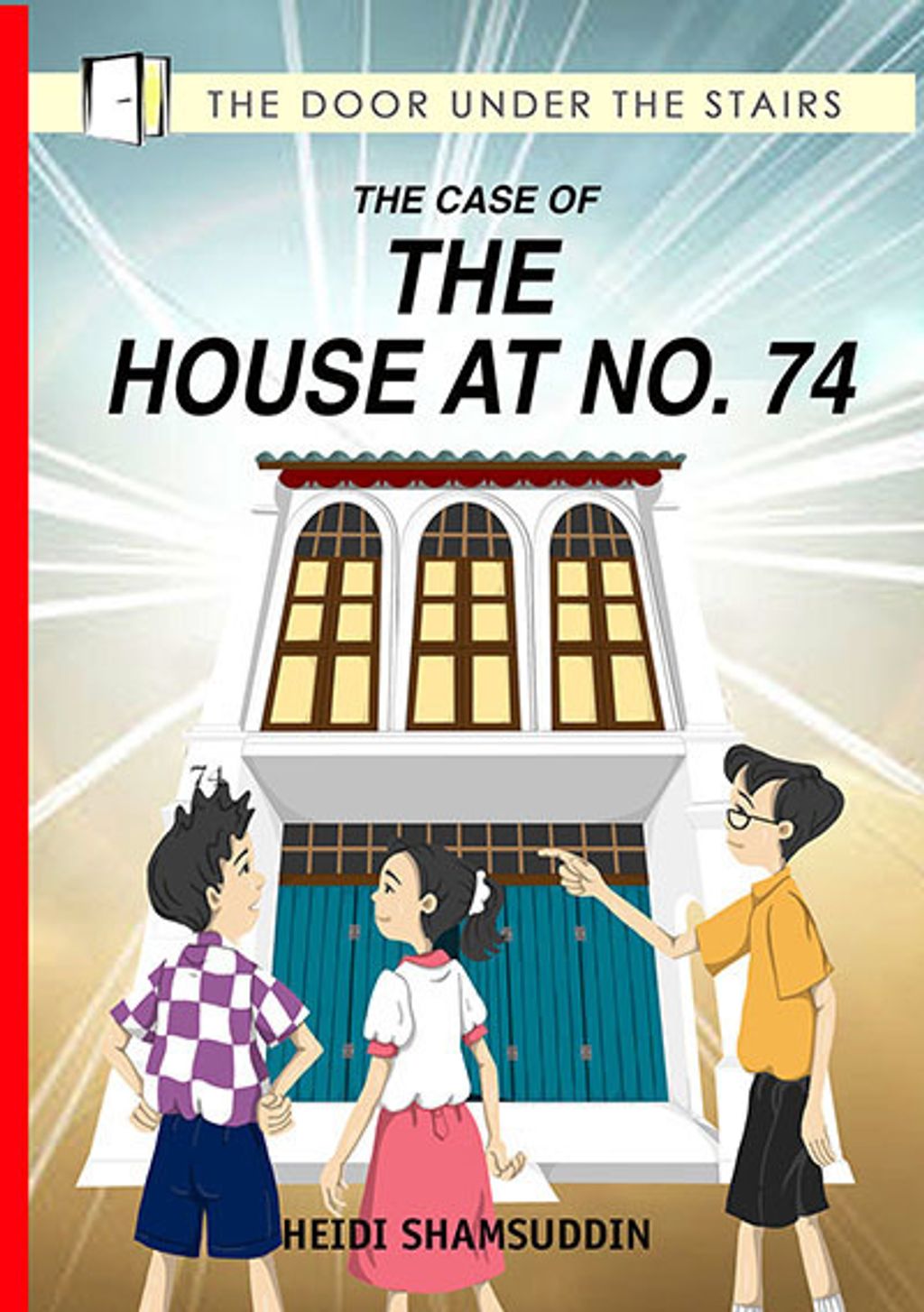 The Door Under the Stairs: The Case of the House at No 74
The fourth book of The Door Under the Stairs series features a Malaysian heroine : Sybil Kathigasu. Sybil Kathigasu was a nurse and freedom fighter. Find out how Emil, Joe and Hanna helped Sybil, and faced perhaps the greatest danger they've ever encountered in their adventures.
HEIDI SHAMSUDDIN worked as a lawyer in UK and ran a cafe in Malaysia before becoming a writer and a literary agent. She won the first prize of the Eye Level Children's Literature Competition (Regional Level) with her short story, 'Johan the Bee Hunter,' in 2012. After that, she began writing 'The Door Under the Stairs', a chapter book series about three children who discovered a magical door that took them to the past. Heidi loves traveling, hiking, taking pictures, cooking and meeting people. She lives in Selangor with her husband, three children, and two cats.
LIM LAY KOON comes from a computer science background. She is a self-taught illustrator and enjoys illustrating the little details of everyday life. She has published several books with her sister Lay Har, such as Atuk's Amazing Sarong and Master & Apprentice. She has also illustrated a scifi chapter book, The Nanobots and Other Stories by Golda Mowe. Other books include The Door Under the Stairs series by Heidi Shamsuddin.
Paperback.
119 pages.
Other titles in this series:
1. The Door Under the Stairs: The Case of The Football Champion
2. The Door Under the Stairs: The Case of The Talented Trio
3. The Door Under the Stairs: The Case of the Warrior Queen
4. The Door Under the Stairs: The Case of The Missing Elephants
5. The Door Under the Stairs: The Mystery of The Missing National Anthem
---