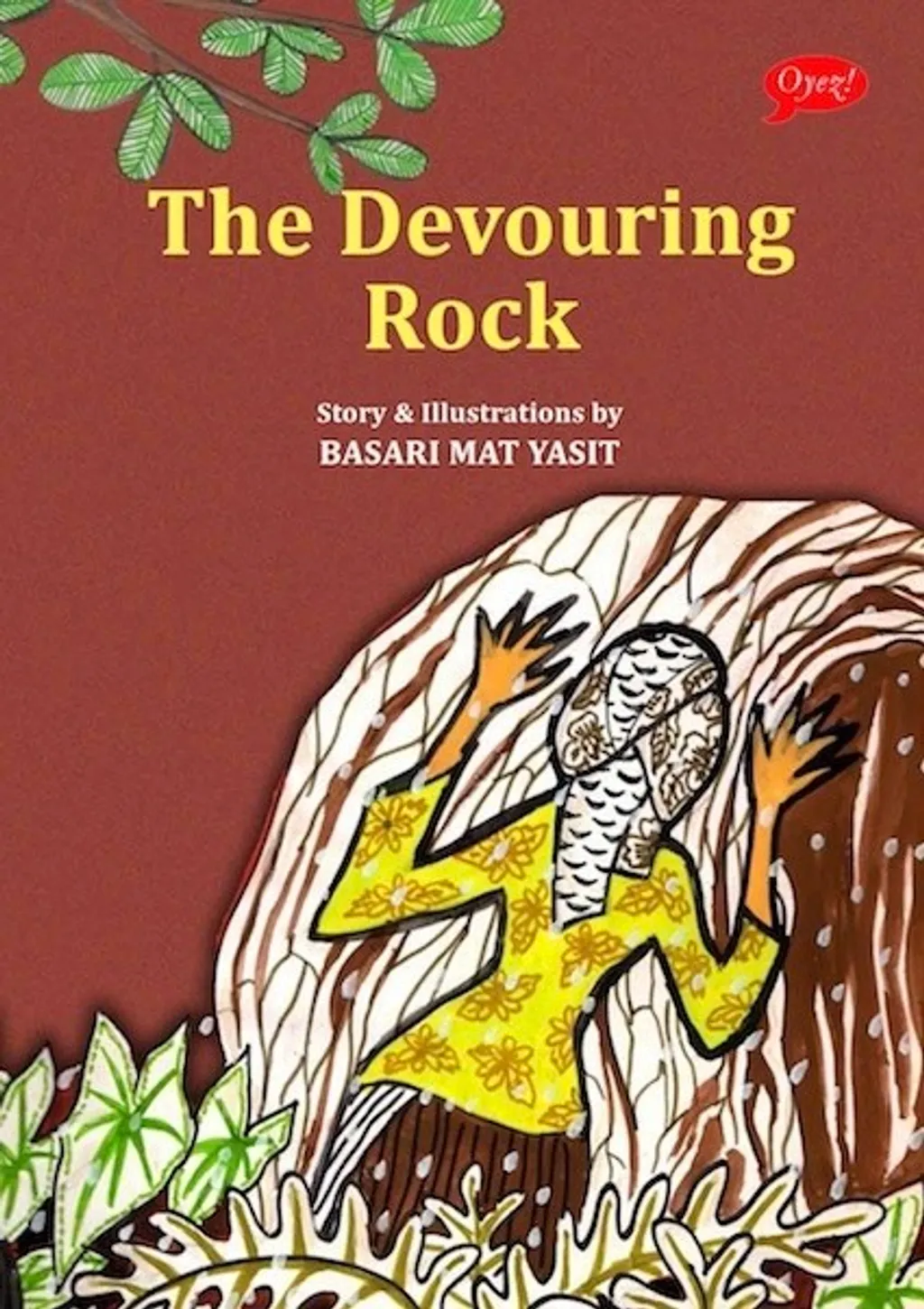 The Devouring Rock (paperback)
This is a retelling of a Malay folktale, 'Batu Belah Batu Bertangkup' by Basari Mat Yasit. It was believed that there was a magic rock that could open up and devour whoever calls to it. Exhausted and depressed, Mak Tanjung called to the rock to devour her, leaving her two children behind. Nevertheless, the story has a happy ending despite the rather shocking start.
The striking illustrations with stark colour by the author complements the folktale.
Paperback.
24 pages.
---