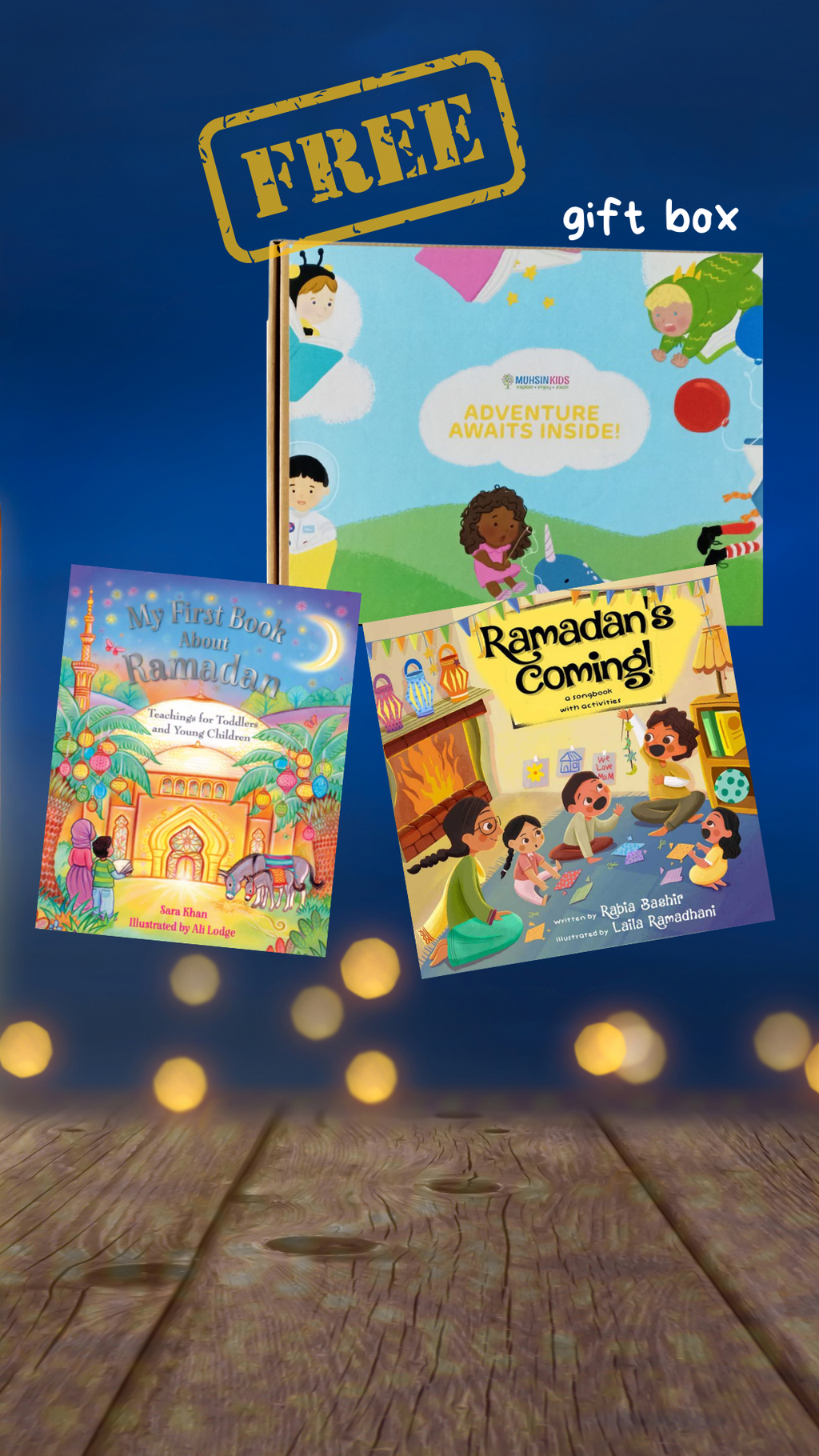 Ramadan Gift (My First Book About Ramadan + Ramadan is Coming)
1. My First Book About Ramadan (Board Book)
Inside this board book toddlers and young children will find out about the beautiful holy month of Ramadan, it's meaning and purpose, as well as how and why it is celebrated. Stunning illustrations, full of colour, bring the pages to life and the carefully written text is simple, easy to understand, and suitable to be read aloud. It also features some facts about Ramadan and common questions children might ask. The first print run comes with a sticker sheet!
Board book.
26 pages.
A rhyming songbook showing:
* the build-up to Ramadan (Ramadan's Coming)
* what happens during the blessed month (Ramadan's Here)
* what happens on Eid (Eid Is Here)
* how families and multicultural communities around the world celebrate this important month
* some hadith are highlighted such as not over-eating!
Suitable for 3 years and upwards
More choice of Ramadan Gifts, click HERE.
---