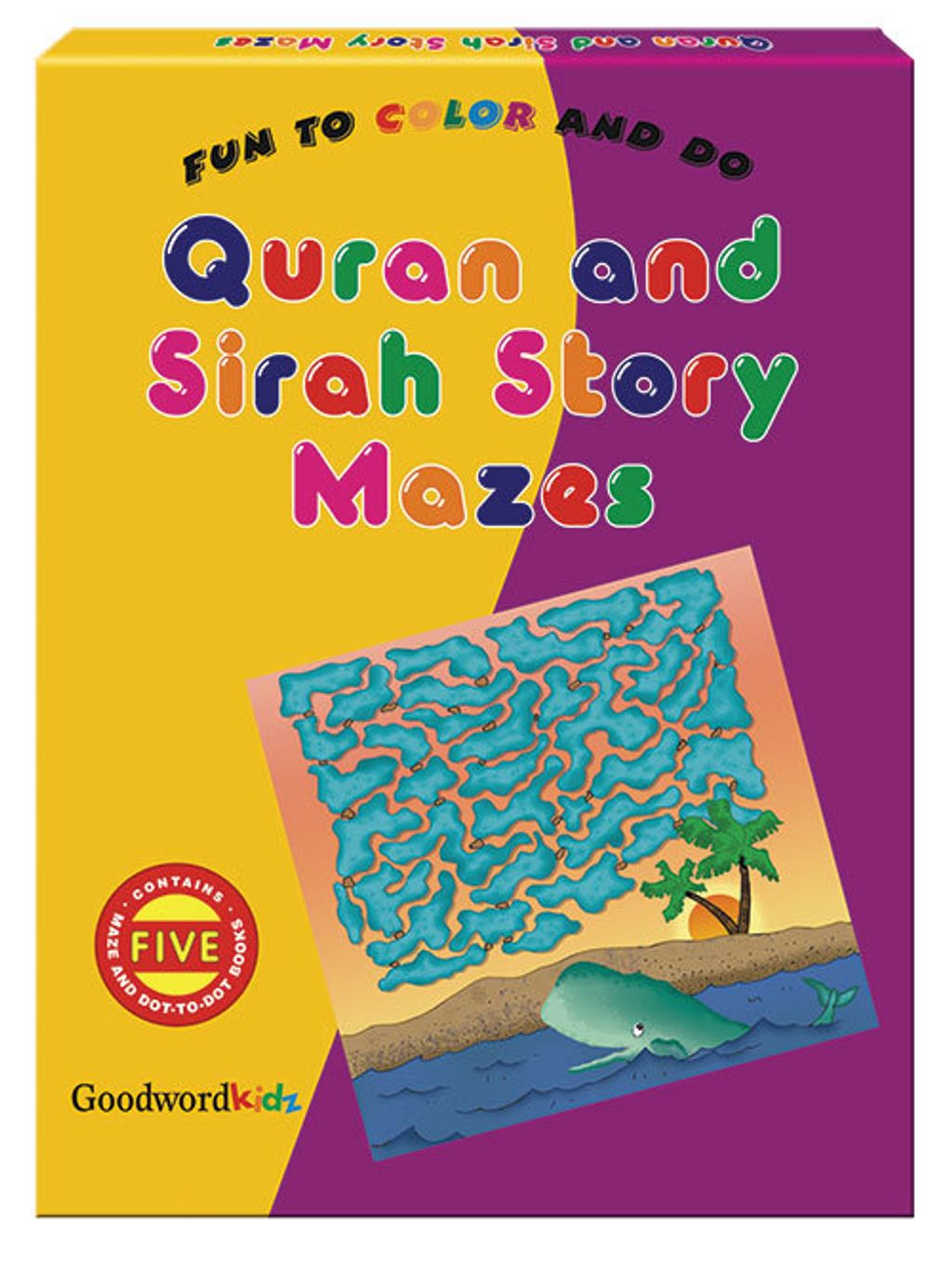 Quran & Sirah Story Mazes - Fun to Color and do (5 Books)
These books are ideal for children of five years and upward. Through these mazes and activities, children are introduced to the best loved stories from the Quran and the life of the Prophet Muhammad (S.A.W).
The mazes are not only uniquely designed and fun to do but are also educational, thus enabling children to readily understand the message of the Quran.
- Contains 5 Maze Books:
1. The Prophet Muhammad Migrates to Madinah
2.The Last Messenger of Allah
3. The Man of Fish
4. The Story of 2 Miracles
5. Allah Made the Sun and the Moon
---