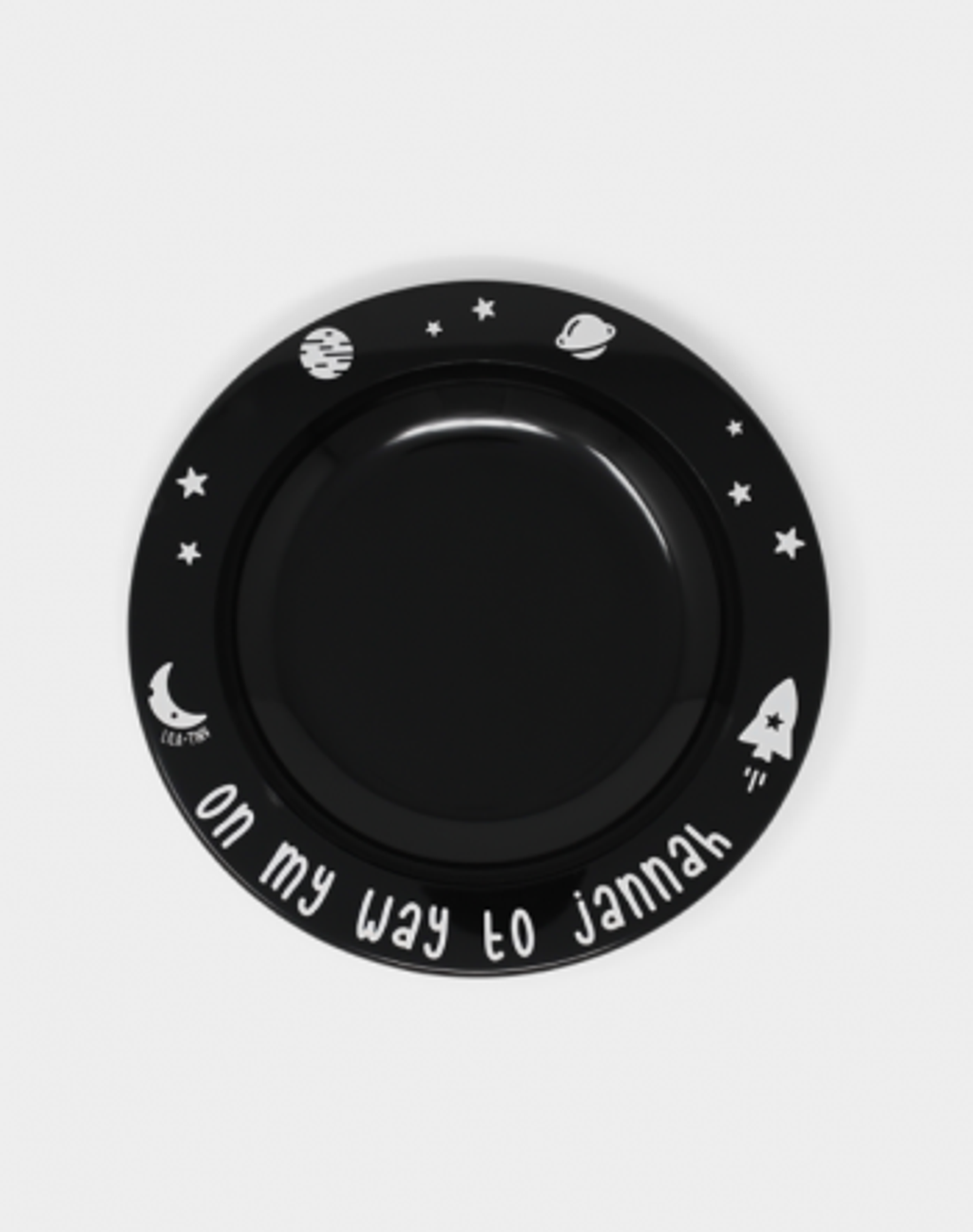 Plate: On My Way to Jannah
From our Jannah range of tableware for your mini muslim, this beautiful plate has great depth and a large rim to prevent food falling. This stain-resistant and versatile plastic can be used for dinner and picnics alike!
A creative way to get your mini muslim to finish their meal whilst going to space.
- 230mm diameter.
- Microwave and dishwasher safe.
- BPA free.
- Extra tough plastic – durable.
- Deep enough to carry food.
Manufactured in the UK.
Other products from Lila and Tiny can be found HERE.
---