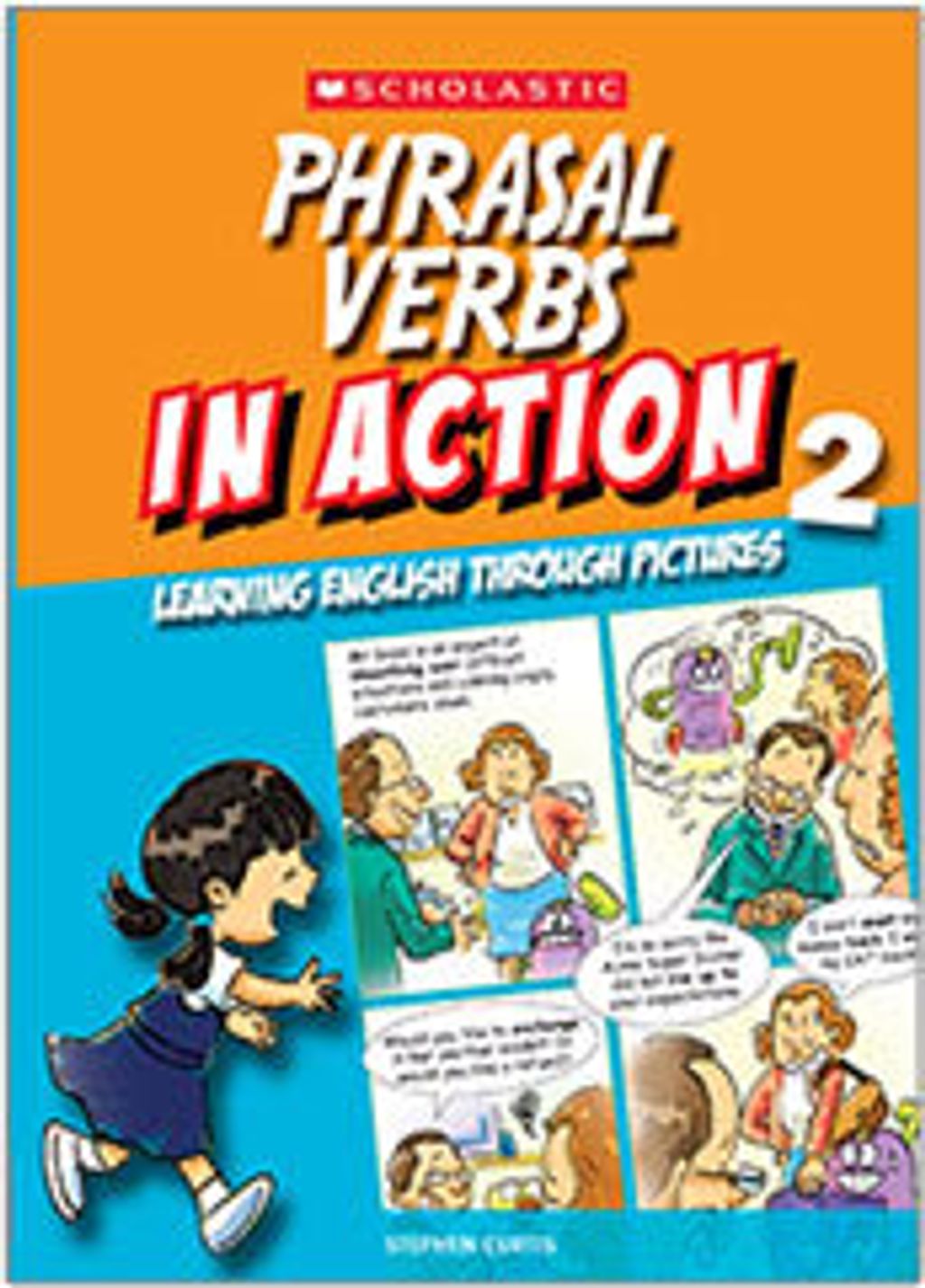 Phrasal Verbs In Action 2
Phrasal verbs are SO special!
They are very important TOO.
But BEWARE! Most students tend to use them WRONGLY.
They're not sure which preposition/adverb should come after the verb. They wanna use 'put on' but mistook it with 'put off', which obviously has a different meaning!
If you master phrasal verbs, you're likely to be VERY GOOD in English.
DISCOVER MORE and IMPROVE your knowledge of Phrasal Verbs with 'Phrasal Verbs in Action'!
You won't have any difficulty in writing, listening, and writing,
and you will SOUND more natural and idiomatic just like the NATIVE speakers do!
Why people prefer this book?
1) Presents 200 common phrasal verbs in humorous graphics
2) Written for foreign learners of English, the book gives a clear explanation to each phrasal verb.
3) A glossary listing of all the phrasal verbs used in a unit in alphabetical order is put at the end of the book for easy reference.
4) Learning through pictures just like in a comic. Kids will LOVE it!
---