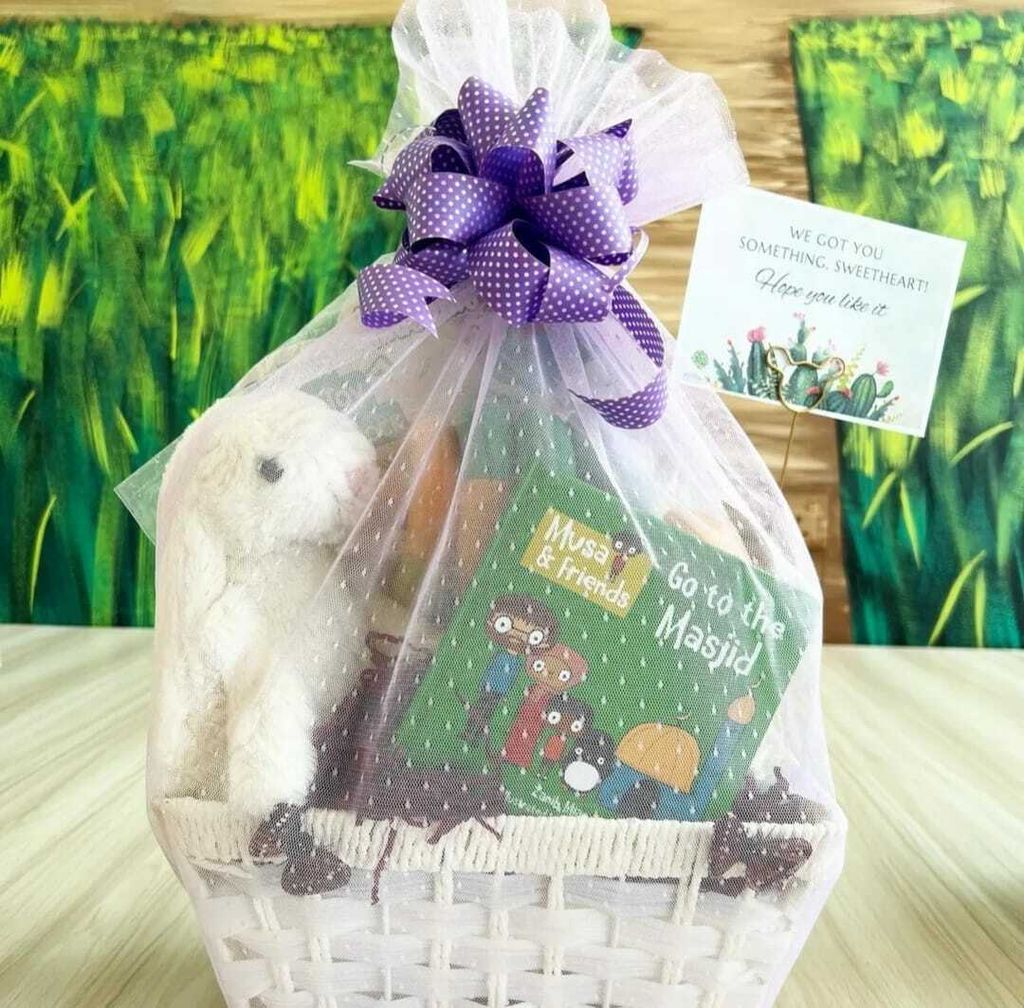 Personalized hamper
1. Description of the price:-
- The price is for the hamper (decorations, soft toy, basket and card) only.
- Doesn't include items' price in the hamper (e.g books) . Items in the hamper are customized.
- Doesn't include delivery charge. Delivery charge varies depending on the location in KLANG VALLEY ONLY.
- Delivery will be done through LALAMOVE /GOGET/GRAB service.
Please be informed:
Billing address is sender's address while 'shipping address' is receiver's address.
It will take 3 to 5 working days from the date of order for the hamper to be ready.
You may contact +6011 - 62868675 for consultation.
For more choices, click HERE.
-----------------------------------------------------------
1. Keterangan mengenai harga:-
- Harga ini ialah untuk perkhidmatan hamper (dekorasi, soft toy, bakul dan kad) sahaja .
- Tidak termasuk harga item di dalam hamper. Item di dalam hamper adalah 'customized'
- Tidak termasuk kos penghantaran. Kos penghantaran berbeza bergantung kepada lokasi di LEMBAH KLANG SAHAJA.
- Penghantaran akan dilakukan melalui perkhidmatan LALAMOVE/GOGET/GRAB.
Untuk makluman:
'Billing address' ialah alamat pemberi manakala 'shipping address' ialah alamat penerima.
Hamper sedia akan mengambil masa 3 ke 5 hari bekerja dari tarikh tempahan.
Untuk konsultansi, boleh hubungi +6011 - 62868675
Untuk lebih pilihan, klik DISINI.
---