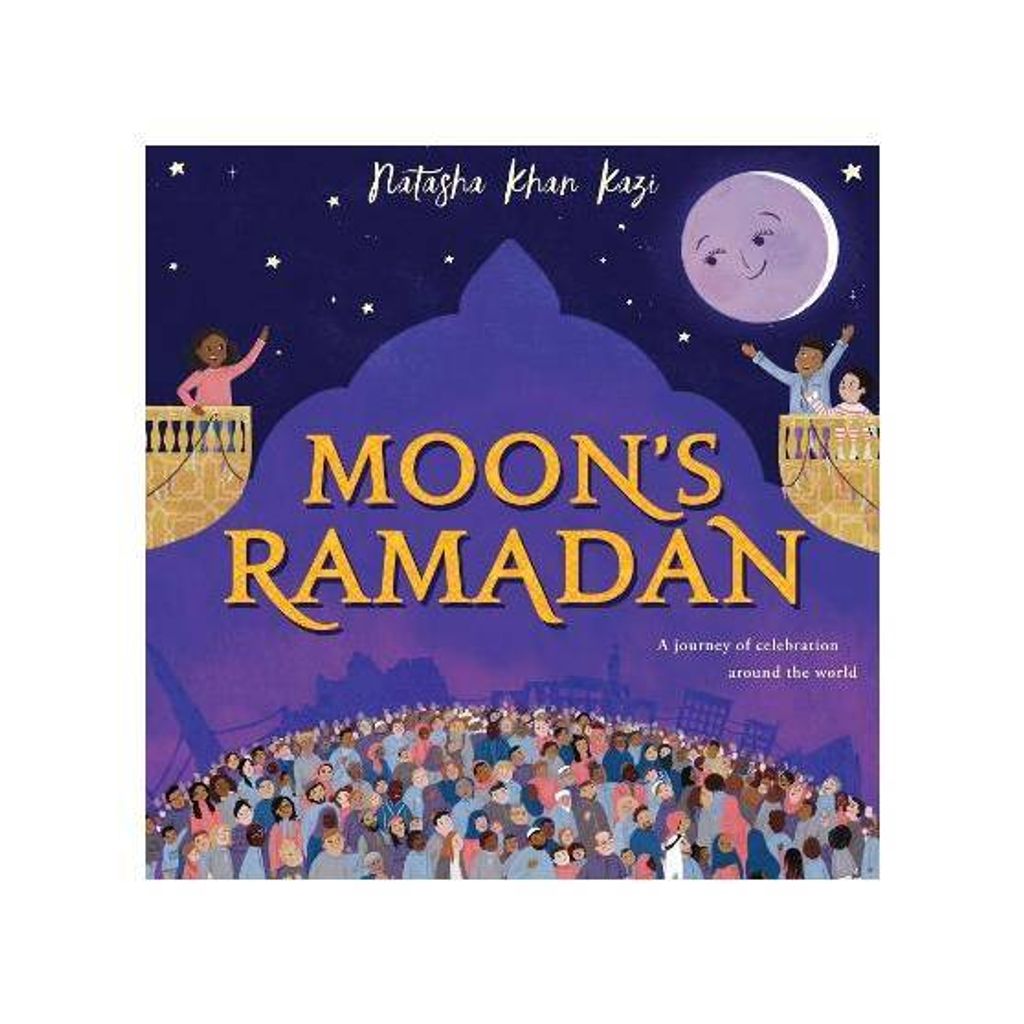 Moon's Ramadan
In the purple veil of twilight, Moon smiles at Earth. Her silver of silver signals the start of Ramadan, a month of peace.
Moon is excited.
Join Moon as she travels the world to watch and wonder at the Ramadan celebrations. in Turkey, hear the boom of a drum calling sleepy families to their early morning meal. Meet an Indonesian family as they break their fast with a cool glass of water and a plump date. In the UK, help children deliver baskets of dried fruit and pastries...
This lyrical and welcoming picture book invites readers of all faiths, or none, to discover the meaning and customs of the holy month, culminating in the joyful festival of Eid.
With a fact page and glossary, this stunning book is the perfect introduction to Ramadan around the world.
Paperback.
Pages: 32
Dimension (cm): 25.0 x 25.0 x 0.4
Weight (kg): 0.20
---