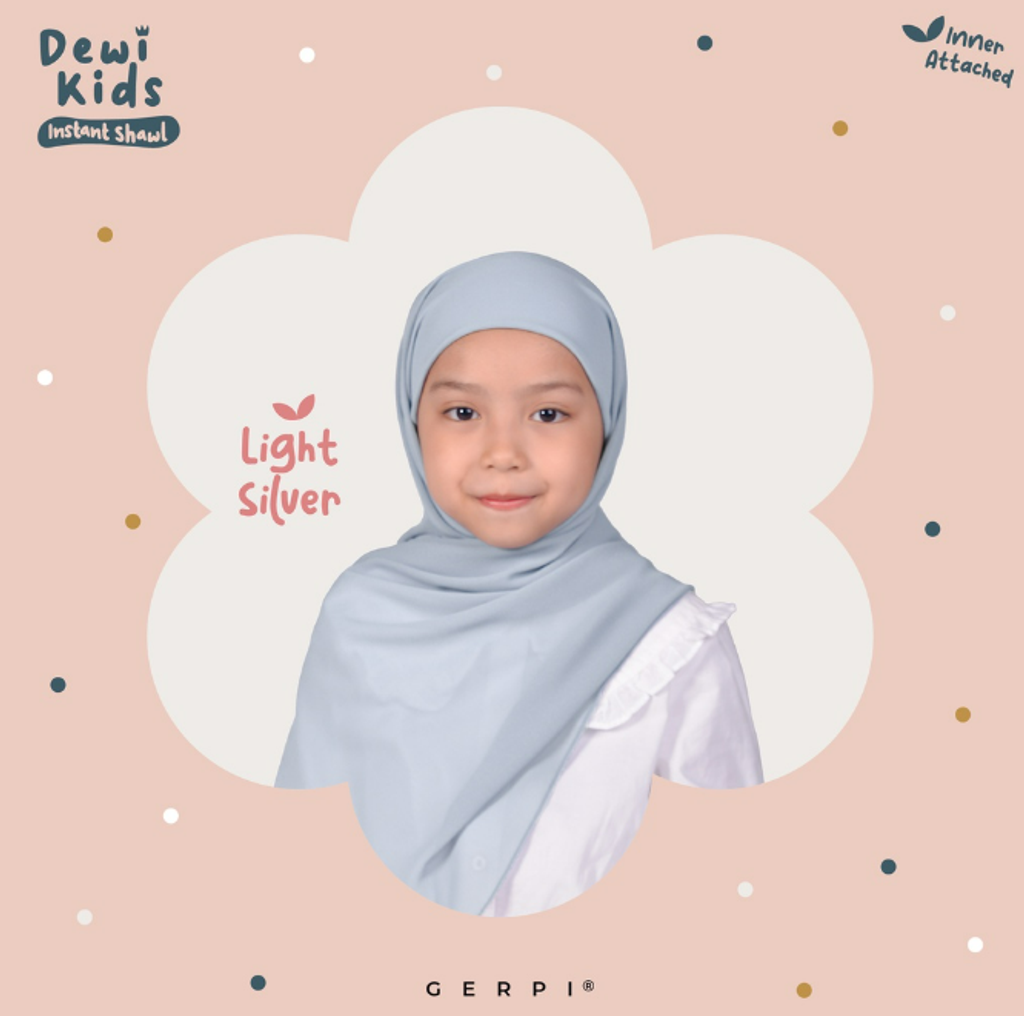 Light Silver Dewi Kids Instant Shawl : Shawl saiz budak perempuan dijahit sekali dengan inner bertali
Dewi Kids Semi Instant Shawl ( Sekali Inner Tali ) | Tudung Budak Perempuan
Pattern : Plain
Cutting : Rectangular
Finishing : Baby Seam
Color : Light Silver
Sizes : S for 3 - 5 years old
M for 6 -14 Years Old
Material : Shawl - Super Soft Chiffon... Inner Tali - Soft Lycra
Disclaimer:
The actual color maybe SLIGHTLY DIFFERENT from the original color due to camera and device resolutions.
Allowance of (+/-) of 0.5" to 1 " may differ due to bulk tailoring
Other selection of Kid's hijab, click HERE
RETURN POLICY
Our return policy is only applicable for defective an damage items that caused by our side. We do not provide REFUND. You can only exchange the defect or damage to the same product within 7 days of receiving the goods provided it is unworn, unwashed , unaltered and condition with all tag attached.
#shawl #wideshawl #instantshawl #dewishawl #shawlheavychiffon #heavy chiffon #longshawl #shawlwithinner #shawlinner #tudunginstant #tudungshawl #tudunginstanthijab #tudung #hijab #hejab #semiiinstant #semiinstantshawl #womenhijab #womanhijab #womenfashion #muslimahfashion #shawldenganinner #tudong #semiinstanttudung #tudungbudak #instantshawlkids #kidshawl
#shawlmalas #tudungmalas
---