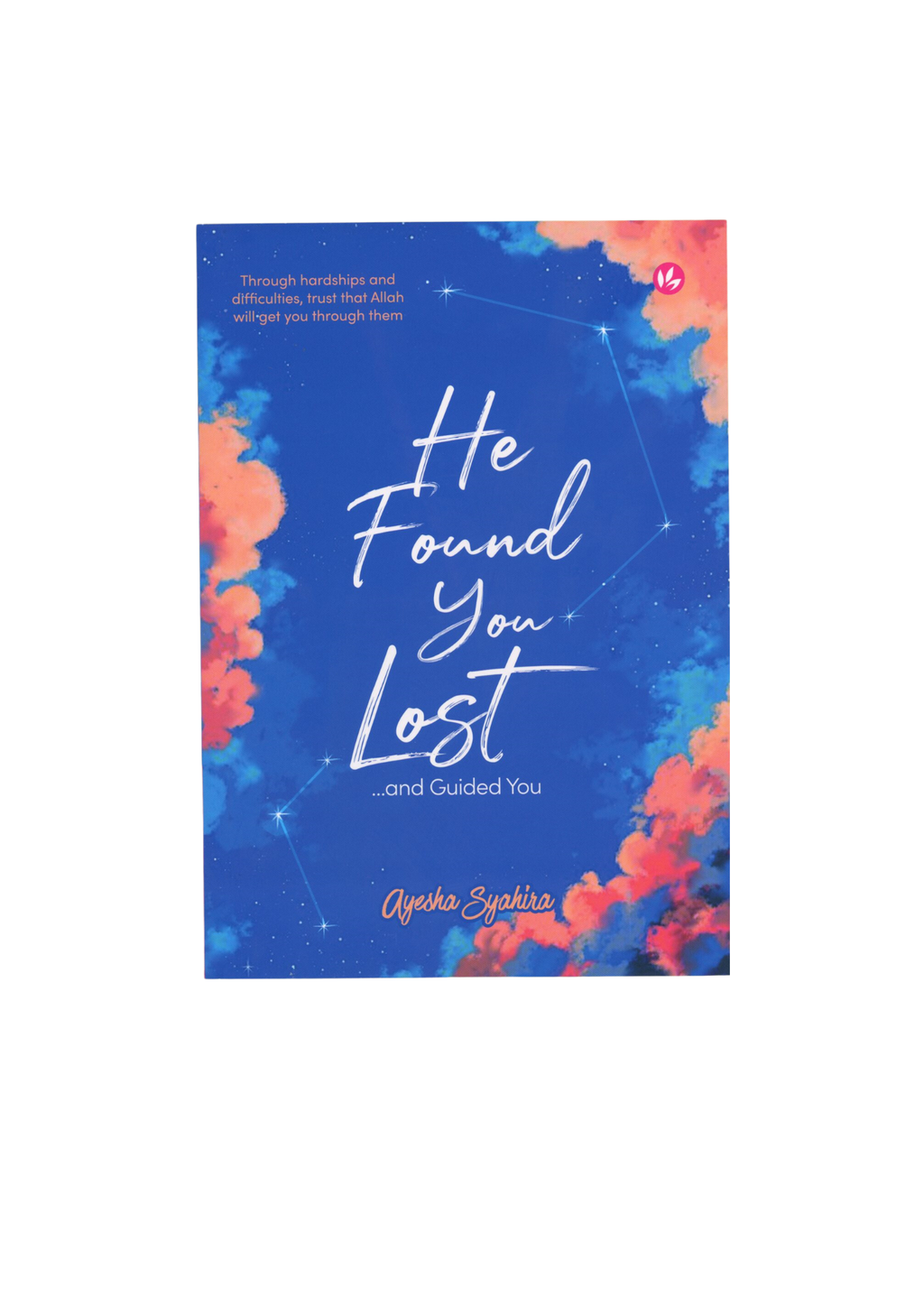 He Found You Lost, And Guided You : A Novel by Ayesha Syahira
In this book, author Ayesha Syahira invites the reader to go on a journey of connecting the lost hearts with Allah.
- by nurturing trust in Him when we think He has abandoned us, which He never had. It calls for us to seek a balance between taking action and relying on Allah; 's will, and ultimately trusting His plans. By letting go and having full trust in Allah, only then can we finally taste the sweetness of surrendering to Allah, our creator, the One who only wants the best for us.
SYNOPSIS
We have many hopes and dreams in life, and as a muslims, we're taught that after putting in the work and the ffort, we must put our trust in Allah SWT for the outcome. We are required to 'release' that control top Allah SWT.\
But when the result we hope forisnt the one we received, we become devastated. When set backs and challanges make us feel like we'll never be able to achive our dreams, we feel asthoght er're being abandoned by God.
"Is He purposely not giving me whar i prayed for?"
"Am I not good enogh that He doesn't answer my prayers?"



Paperback.
194 muka surat.
Dimensi (cm): 21 x 14.8 x 1
Berat (kg): 0.20
---