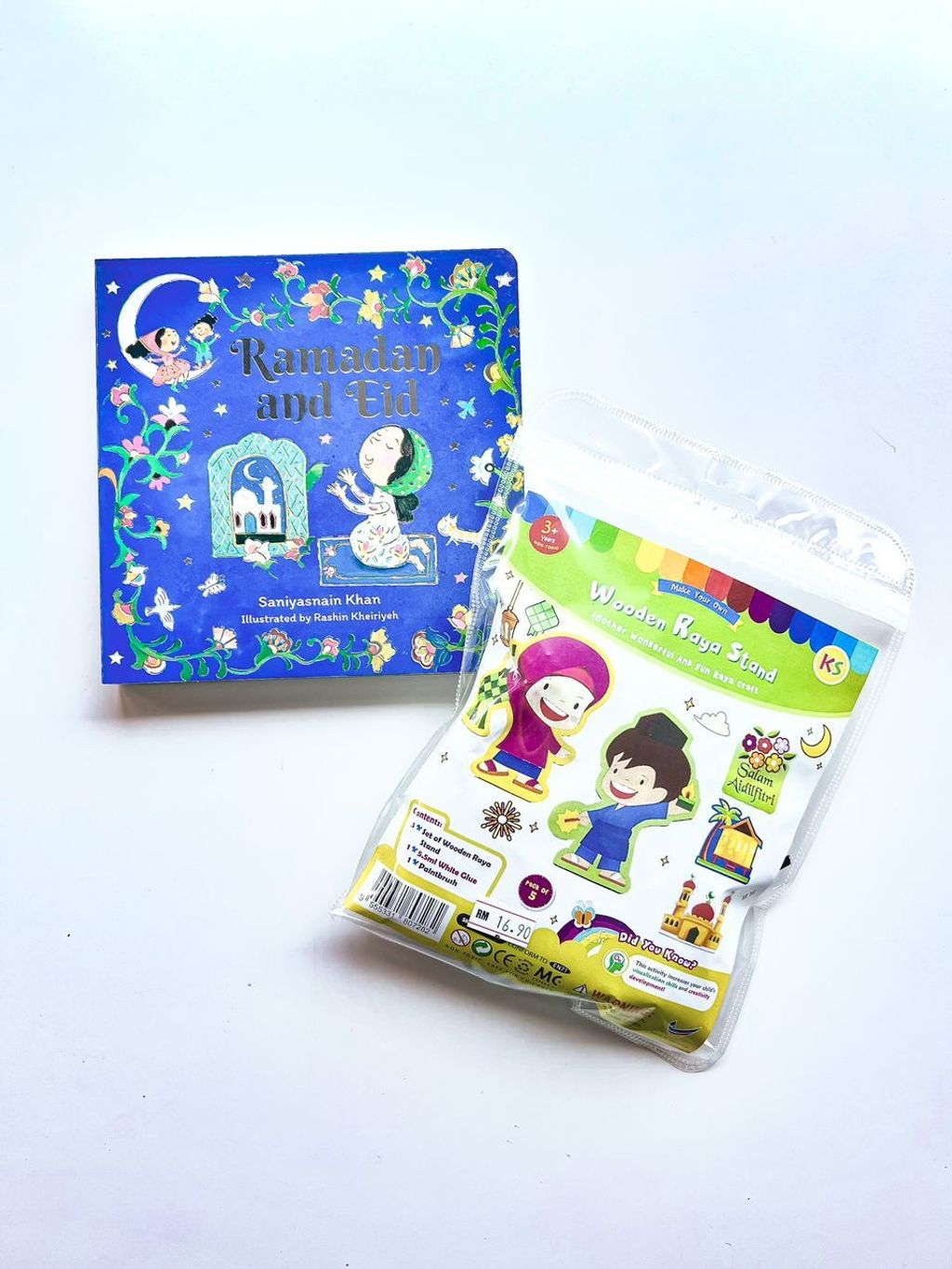 Glorious Gift: Ramadan Set 2
This set consists of:
A boardbook - Ramadan and Eid
Ramadan and Eid gently introduces little children to the blessed month of Ramadan. Through simple and engaging text and beautiful illustrations, youngsters are presented with some of the important concepts of the Quran—such as patience, tolerance, kindness and thankfulness.
, and
Art and Craft - Wooden Raya Stand - Pack of 5
Let's celebrate and decorate your Raya with our wooden stands that comes with 5 cute Raya designs - Girl With Ketupat, Boy with Pelita, Salam Aidilfitri With Flowers, Kampung House and Mosque. Colour them as you like, using your creativity and imagination! Proudly decorate your masterpieces when you're done!
Perfect for Raya craft lessons and Raya cultural activities and events.
---