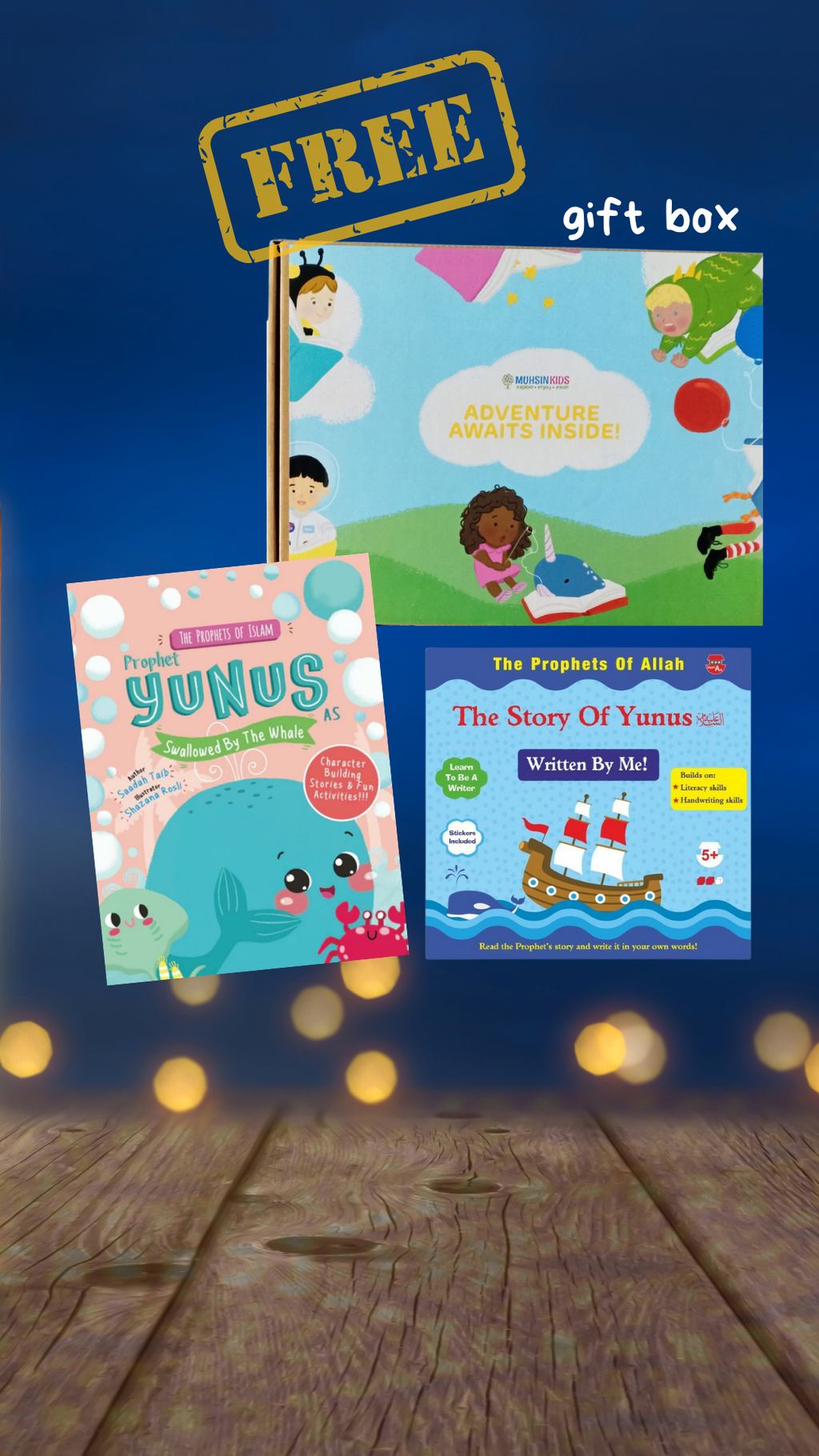 Eid gift (Prophet Yunus)
1. The Prophets of Islam Activity Books: Prophet Yunus Swallowed by the Whale
A charming activity book, bursting with joyful animals and colorful backgrounds, that introduces children to the Prophet Yunus, and one particular story during his life.
Full of activities including crosswords, puzzles, mazes and colouring, this book is a wonderful way to teach children about the Prophet Yunus's encounter with the whale through interaction and play.
2. Prophet Yunus: written by me!
Story of Yunus (as) written by me! Is a creative book where your child is the author.

The child can read each page, then write it in their own words. Younger children can copy the text. Older children can do their own research.

The child can place the right sticker on the page.

Once the child has finished the story, there are pages in the back for children to write down where Yunus (as) is mentioned in the Quran and hadith and what lessons they have learnt from the story of Yunus (as).

Paperback.
32 pages.
More choice of Eid Gifts, click HERE.
---