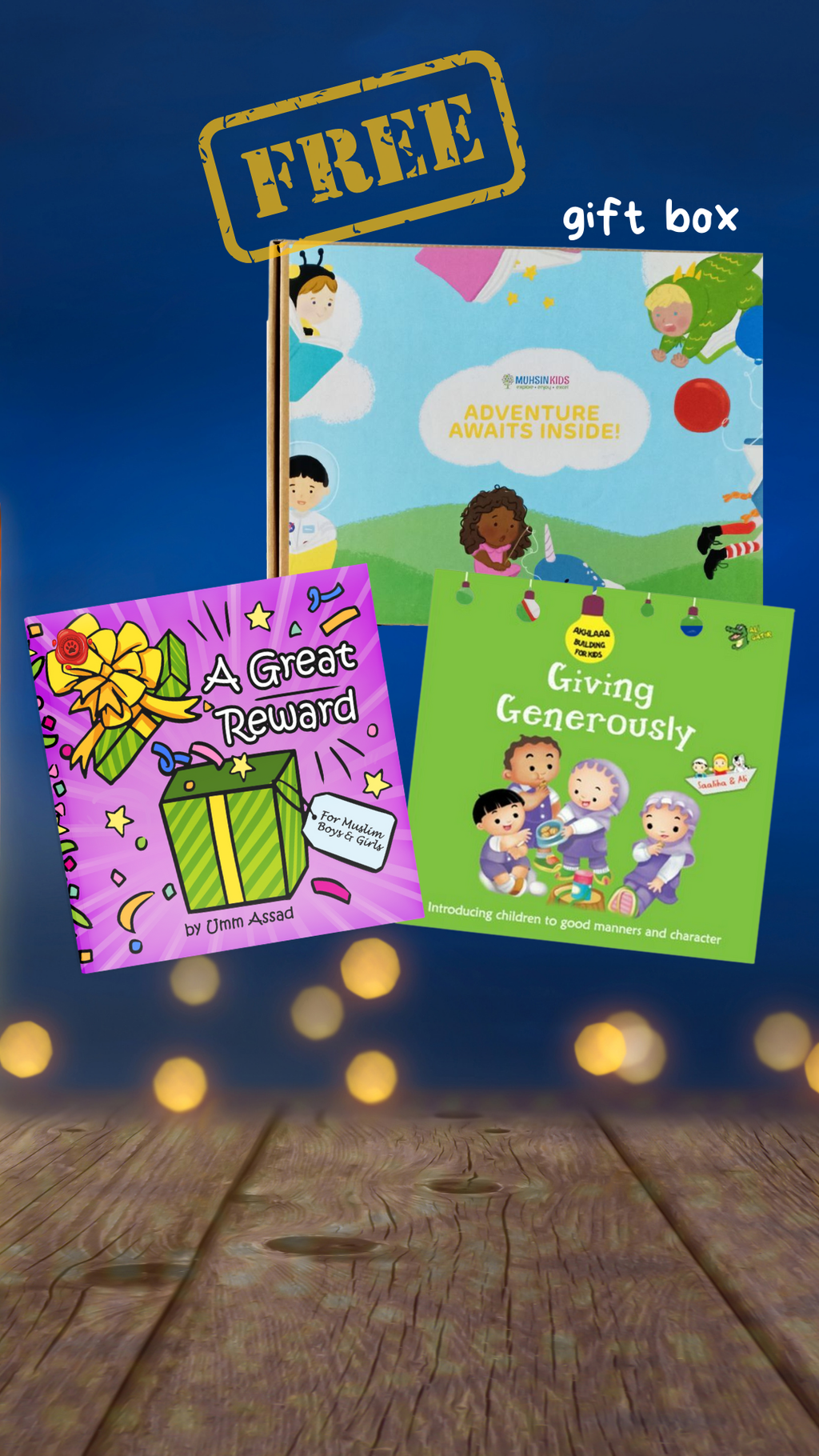 Eid gift (Righteous Deeds and the Rewards)
The gift of guidance is priceless, and its rewards are great.
Let your child discover true guidance as they spend Eid at the park receiving gifts for their good deeds. Each gift reads a special note addressing what those deeds are; a fun and engaging way to memorise what Allah says in the Qur'an about righteous deeds and their rewards in just one single verse.
Find out what reward your child will yearn for the most.
Paperback.
32 pages
2. Akhlaaq Building for Kids: Giving Generously
Latest title in the best selling Akhlaaq Building Series - Giving Generously
Saaliha and her friend Safiya like to share their things and give generously.
They both know that giving helps others and pleases Allah.
Paperback.
24 pages.
More choice of Eid Gifts, click HERE.
---