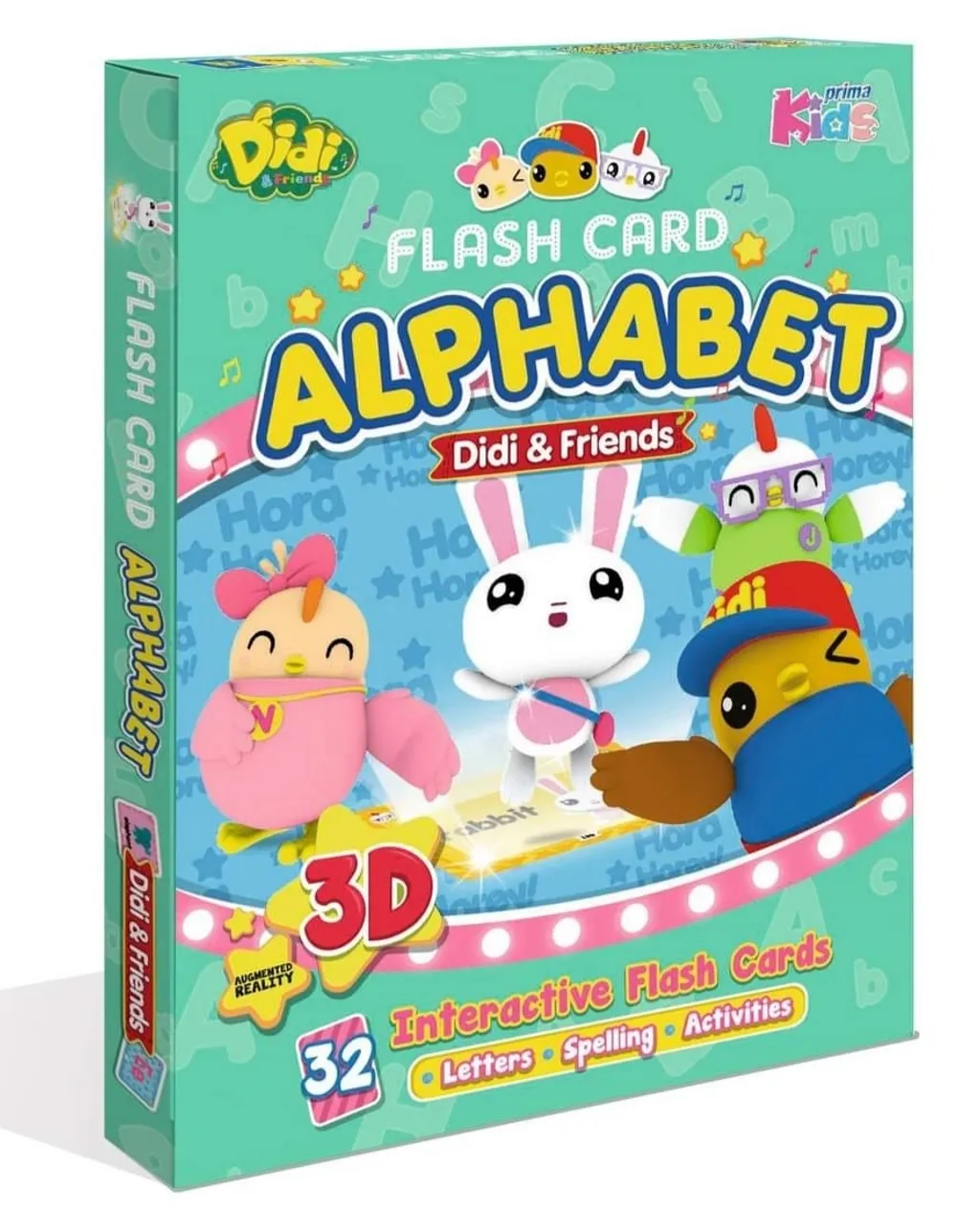 FLASH CARDS ALPHABET DIDI & FRIENDS (AR)
UPDATE:
The AR apps is no more available. But you can still play and learn with your kids using the existing physical cards.
Flash Cards Alphabet Didi & Friends adalah kad imbas 3D Augmented Reality (AR) dalam Bahasa Inggeris. Warna dan ilustrasi yang menarik dapat membantu kemahiran kanak-kanak mengenal abjad dengan lebih mudah dan berkesan.
32 kad termasuk kotak
---