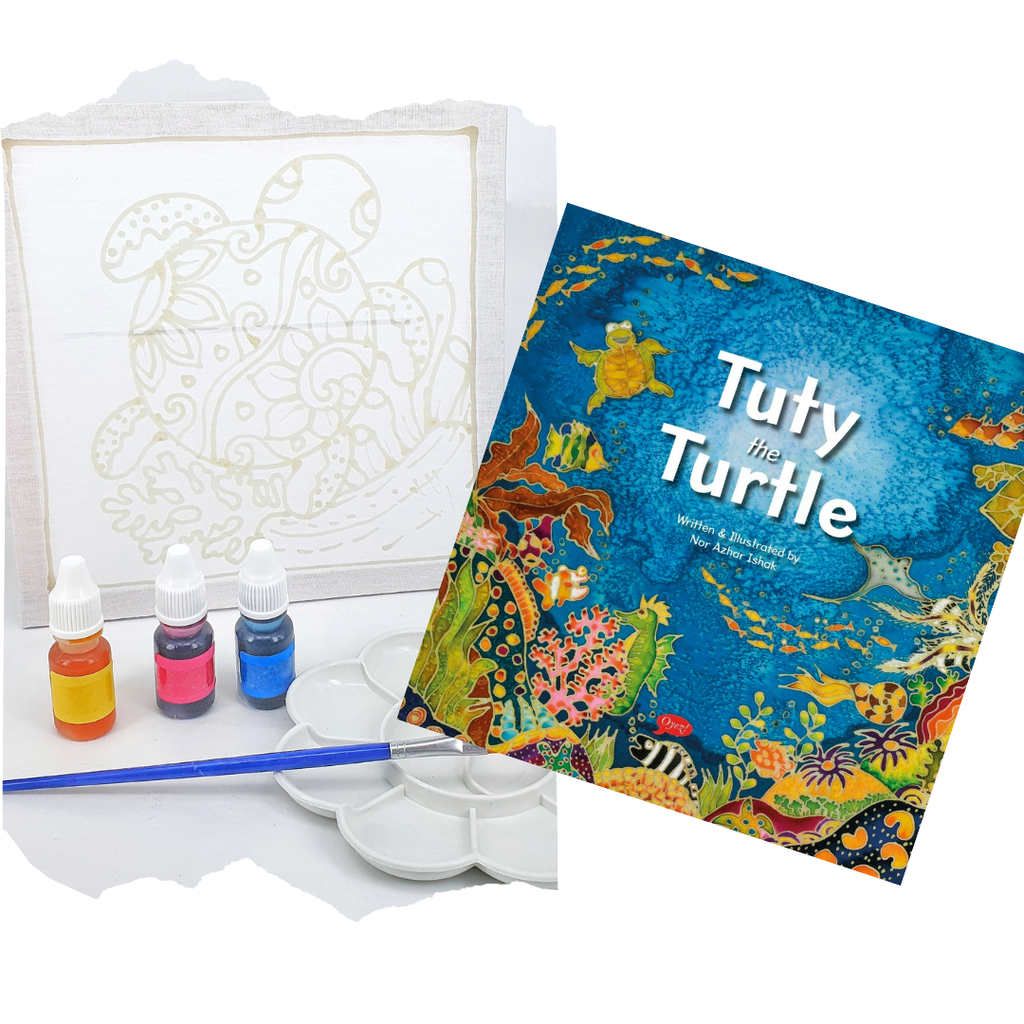 COMBO: Tuty the turtle and batik kit
This set consists of:

1. The book of Tuty the Turtle.
2. One (1) batik kit: Turtle.
Each batik kit has 1 colour pallette, 1 brush, 3 batik colourings, and a batik cloth with frame (20 cm x 20 cm).
Click link if you wish to add more batik kit:
Check out more fun #KitaJagaKita sets, click HERE.
Watch this video to learn how to paint batik. A child as young as 2 years old can do it too! :)
---