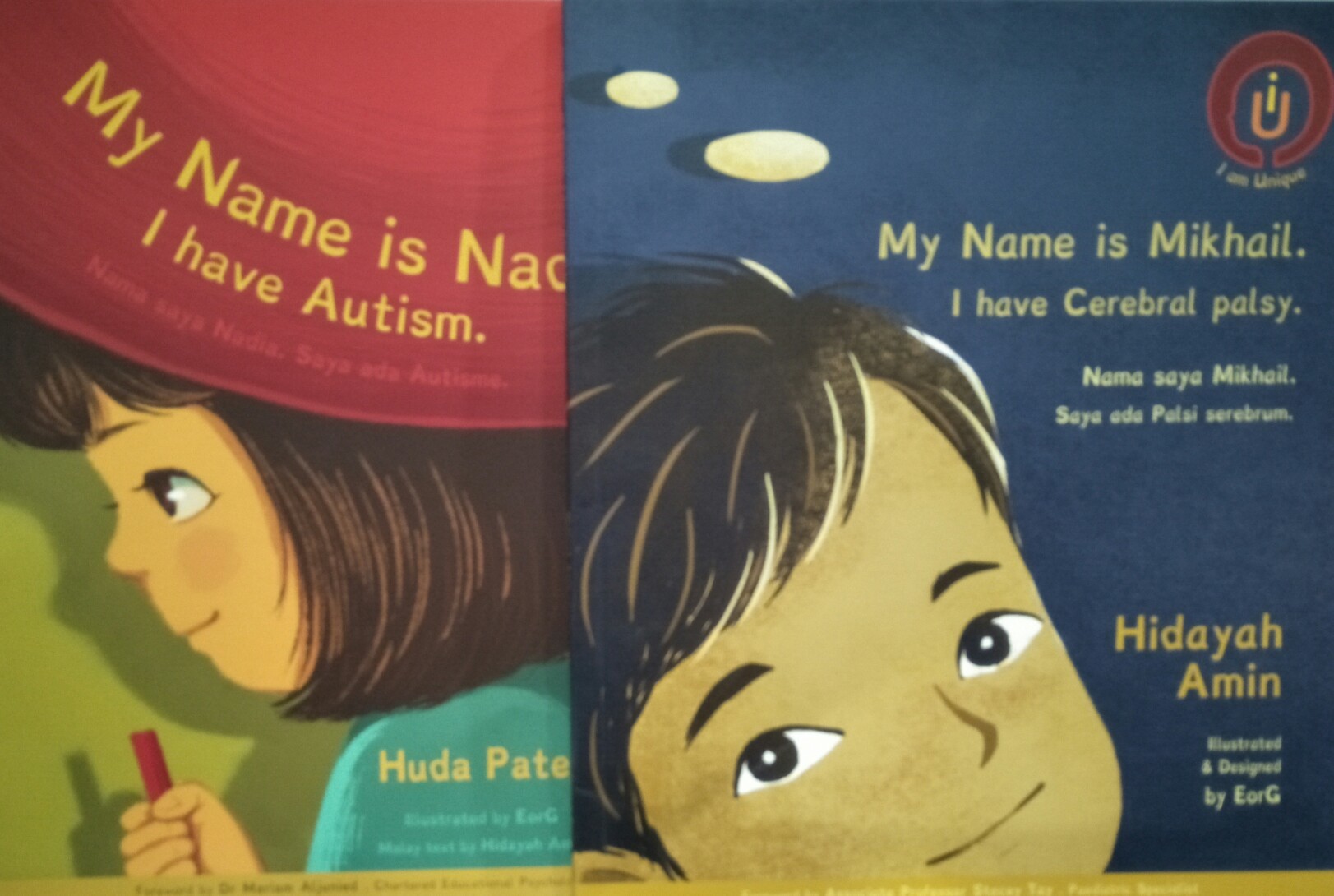 COMBO: My Name is Nadia & My Name is Mikail
Did you know that Nadia and Mikail are siblings? Yes, they are. Nadia has autism, and Mikail has cerebral palsy.
Nadia looks like any other eight-year-old girl. She likes to sing and read books. She loves to eat chocolate and play with balloons. But Nadia also likes to repeat words and pace around. She dislikes noises as they are often amplified in her ears.
Whilst, Mikail is a six-year-old boy who suffers from cerebral palsy. He is also a quadriplegic who needs to be carried and supported. Despite his unfortunate medical condition, Mikhail shows much enthusiasm. He tries to communicate with others through eye signals and expressions and by speaking in his unique language.
The selling of these books is 100% for charity purpose - to help to bare the cost of medical/education/daily expenses of Nadia and Mikail.
Each book can be purchased individually too. Click link for individual purchase:
My Name is Nadia. I have Autism.
---