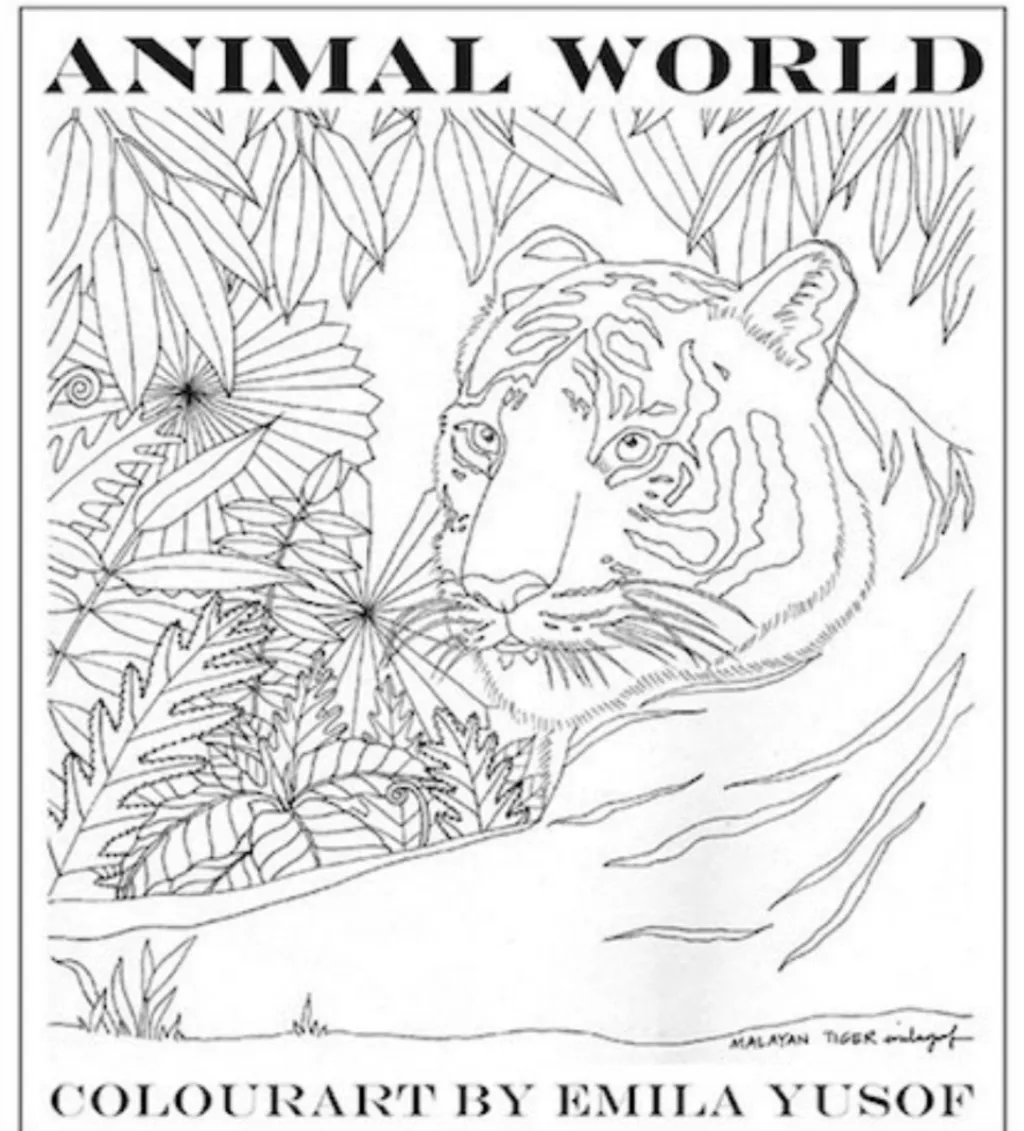 Colourart by Emila Yusof - Animal World
The sixth book in the Colourart series by Emila Yusof is a selection of all the beautiful animal line drawings from from the series. Here you will find the majestic tiger, the endangered tapir, floating jellyfishes, magnificent hornbill and more - all for your colouring pleasure.
EMILA YUSOF is a popular illustrator and blogger. She blogs at emilayusof.com. Her first picture book, My Mother's Garden has been published in English, Malay, Chinese and German, in both print, digital and animation formats. Other books by Emila include the bestselling Legendary Princesses of Malaysia, and colouring for adults series, Colourart by Emila Yusof. She has written and illustrated a series of eight craft books for children.
Each book has 12 illustrations printed on quality (and thick) art paper suitable for water color, color pencils or markers. The reverse page is blank so you do not have to worry about damaging the next illustration.
Format: Softcover
Pages: 24
---