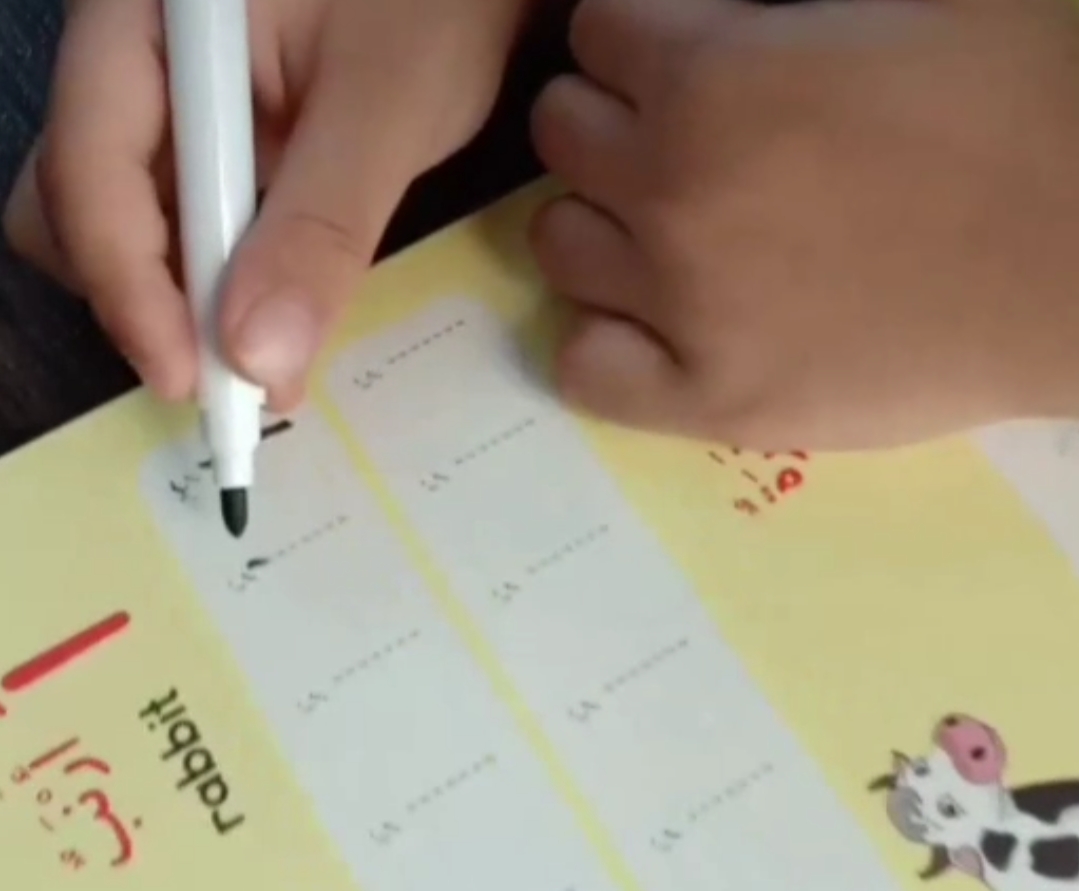 Assalamualaikum Mommies and Daddies!
Sama seperti kemahiran membaca, kemahiran menulis TIDAK diperolehi oleh anak-anak kecil secara automatik seperti kebolehan bertutur yang bersifat lebih natural (Raban & Schull, 2013). Maksudnya, seperti belajar membaca, untuk belajar menulis, anak-anak perlu diajar dan dibantu oleh orang dewasa - samada guru atau ibu bapa.
Menulis merupakan satu proses yang kompleks. Kita, sebagai seorang dewasa, mungkin tak sedar betapa kompleksnya proses tersebut, kerana sudah terbiasa. Tetapi, bagi kanak-kanak, untuk menguasai kebolehan menulis adalah merupakan satu 'cabaran' yang besar! Ia memerlukan penyelarasan atau kordinasi serentak di antara proses kognitif dan fizikal (Bromley, 2007). Contohnya, untuk berkebolehan menulis huruf A, anak kita perlu berkebolehan untuk ingat bentuk huruf tersebut, boleh 'mengeluarkan' bentuk yang ada dalam minda dia ke atas kertas, dan juga perlu mempunyai otot jari yang kuat untuk berkebolehan menulis.
Ha! Banyak yang 'berlaku'kan? Jadi, sekiranya mummy/daddy lihat anak sukar untuk tulis huruf yang dipelajari (anak boleh baca tidak bermakna anak boleh tulis juga. Kedua-dua ini perlu diajar dan dibantu secara komprehensif atau menyeluruh), chill je k. Hehehe. Jangan marah-marah tau. In sha Allah bila dibantu dengan kaedah yang betul, anak-anak boleh kuasai kemahiran menulis.
Ada banyaaakk cara mummy/daddy bantu anak. Di sini saya kongsikan satu video bagaimana mummy/daddy boleh bantu anak comel mummy belajar menulis huruf hijayyah menggunakan tiga (3) benda sahaja, ya. :)
Jom tengok! :)
Untuk dapatkan Flash Felt Hijayyah dan buku Arabic Writing Board Book, mummy/daddy boleh klik link di bawah ya:
Have fun!